Top of Page
News Releases
Newsletter archive
FLIR Systems and O-one presented by Precision Technic Defence at FF14
26-09-2014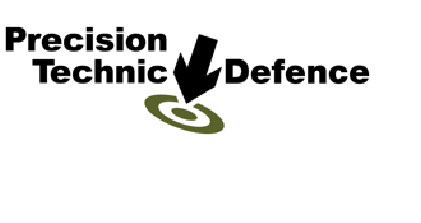 Precision Technic Defence A/S
Bjerringbrovej 74-76
DK-2610 Roedovre
Denmark
P: (+45) 40102474
W: www.ptdefence.com
Precision Technic Nordic was established in 1985 with the defined mission to provide Military and Law Enforcement customers and partners with high quality products, solutions and guidance. The foundation is based upon a vast experience and close corporation with distinct military units and soldiers around the world as well as strong technical knowledge. Added to this is a deep understanding of government finance, procurement and development.
The company conducts business both in Europe and Asia-Pacific, with direct sale to End User as well as through partners and re-sellers.
We work closely together with some of the most cutting-edge partners in the world:
FLIR Systems has 40 years of experience within design and manufacturing of Thermal Imaging Infrared Cameras. Cameras and long range sensors are used for maritime, vehicle, airborne and portable systems for high resolution night vision sights.
TYR Tactical set out to revolutionize tactical equipment for the Next Generation Warrior™. TYR Tactical have created a patent-pending, hybrid material called PV™. By manufactured design, the entire line of pouches and vests weigh at least 20 percent less than comparable products available in today's market.
Patriot Ordinance Firearms (POF) USA is dedicated to providing the highest quality parts and accessories for law enforcement, military and civilian sales at the lowest costs available. Service and support is our number one priority and concern. All weapon systems are subject to weapon regulations and laws.
O-One
– A new brand born of the bond between SOF brothers in arms from across the alliance. First product line launching spring 2015 is Invictus Apparel – Combat clothing in the highest quality, designed without compromise to meet and exceed the demands of the modern warfighter. Available in a wide range of colors, here amongst Multicam(R) and the revolutionary Kryptek™ Camo patterns.
Credebility              -                        Quality                     -                    Knowledge